Skill Slotz Rewards
Thanks for playing Vegas Games Skill Slotz games!  Sign in to see who's in the lead and what rewards we offer this month! You can login using your account info from any of our Skill Slotz games you've currently signed up with; or create an account here and use to play any of our Skill Slotz games!
Top Players
Login to see top 15
RayGinBawtum
426800 Points

Charley Chainsaw
366000 Points
SingleDollarSoul
208200 Points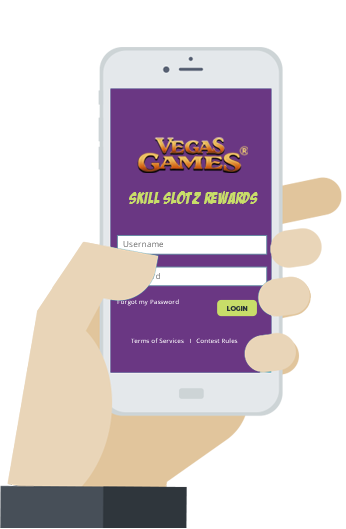 Login to vegasgames.com/rewards
1
Use your Skill Slotz credentials to log in
Top Players
2
Check your rankings!
Top 15 users win
monthly prizes!
REwards
Winners Announced
Once the contest is over we will announce the winners on our website and Facebook page. Once the winners have been paid out, we will send a push notification to alert when the next contest starts!